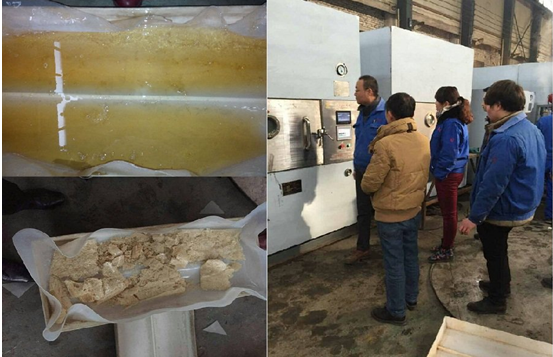 HuBei Xin Jing Chemical Material Ltd. is a professional manufacture of chemical material, such like PVP, pharma-Intermedia.
They start a new kind PVP production, they need a low temperature dryer to preserve the material color. After they checked and compared, relative to traditional drying methods(hot air dryer,spray dryer,vacuum dryer….),they find our microwave vacuum dryer is more economic for their production.
Advantages:
1.traditional hot air dryer:heating is unevenly.drying time is long.
2.spray dryingmachine:fast,but there are much wastage.it is un-suitable for high value-added production.
3.vacuum dryer: drying time is long

Microwave vacuum dryer suitable for small capacity,high value-added production.
1.heating uniformly
2.saving power >1/3 than tradtional drying way.
3.fast speed,saving 70-80% time.
4.no wastage,preserve color,keep chemical component well.
so they choose us,and cooperate with us.